Yes, that's right – a movement movement – a campaign to get everyone moving more. At GoChallenge we firmly believe that movement is key to lifting your business' bottom line. Not convinced? Let us explain.
Why movement is so important
Research* shows that on days when people get up, move, and exercise their experience of work is transformed for the better and the results are incredible with:
72% improvement in time management and workplace completion
41% increased energy and motivation levels
60% reduced levels of anxiety and stress
91% more engaged with the company's mission and vision
50% happier
Not only that, they also reported smoother interactions with their colleagues and feeling more satisfied at the end of their working day.
At GoChallenge we want people to understand that when it comes to being successful at work, investing in yourself isn't indulgent — it's mission critical for success.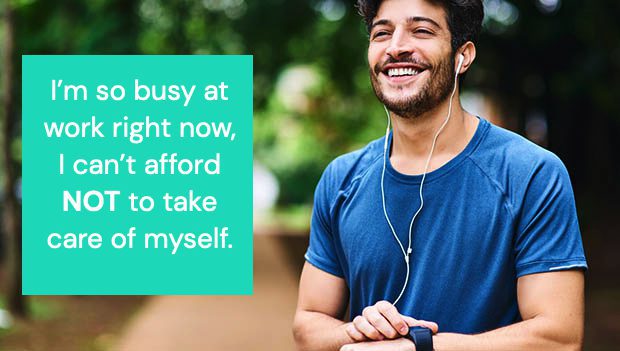 Why now?
If the past two years have taught us anything, and recent research* backs this up, people crave the human side of work.
They want social and interpersonal interactions with their colleagues and managers, no matter where their work happens.
They want to feel a sense of belonging, a sense of community and shared identity.
They want to believe in and feel that they are contributing to their company's mission and vision. 

GoChallenge brings a bold new vision as to how organisations can facilitate these much sought after human aspects of work. We've carried out in-depth research to develop a science-backed wellbeing platform that reconnects teams through exercise, social connection and common goals. It's all powered by the GoChallenge app, which connects seamlessly to all major fitness trackers.
Our challenges are designed to help and motivate your team to get a minimum of 30 minutes of their daily recommended aerobic activity in a time efficient and enjoyable way. Completing our challenges as a team delivers the following benefits:
A sense of community
: We promote unity and help you and your team develop a shared purpose; promote cross company collaboration; share information and learnings.
Staff retention and attraction
: We enable you to stand out from the crowd and demonstrate to your employees that you support and value them in a real way.
Healthy team and bottom line
: GoChallenge is designed to create happy, healthy, resilient teams that drive the business's bottom line.
Is your company ready to join the movement movement and leverage this once-in-a-lifetime opportunity to leap forward, grow stronger and shape this new work environment for your employees and your business's advantage?
If you're interested in seeing how your company can create a new people-powered competitive advantage please get in touch – we'd love to talk.
* Research conducted by
Leeds Becketts University 
Oxford University Saïd Business school.
International journal of Workplace Health Management